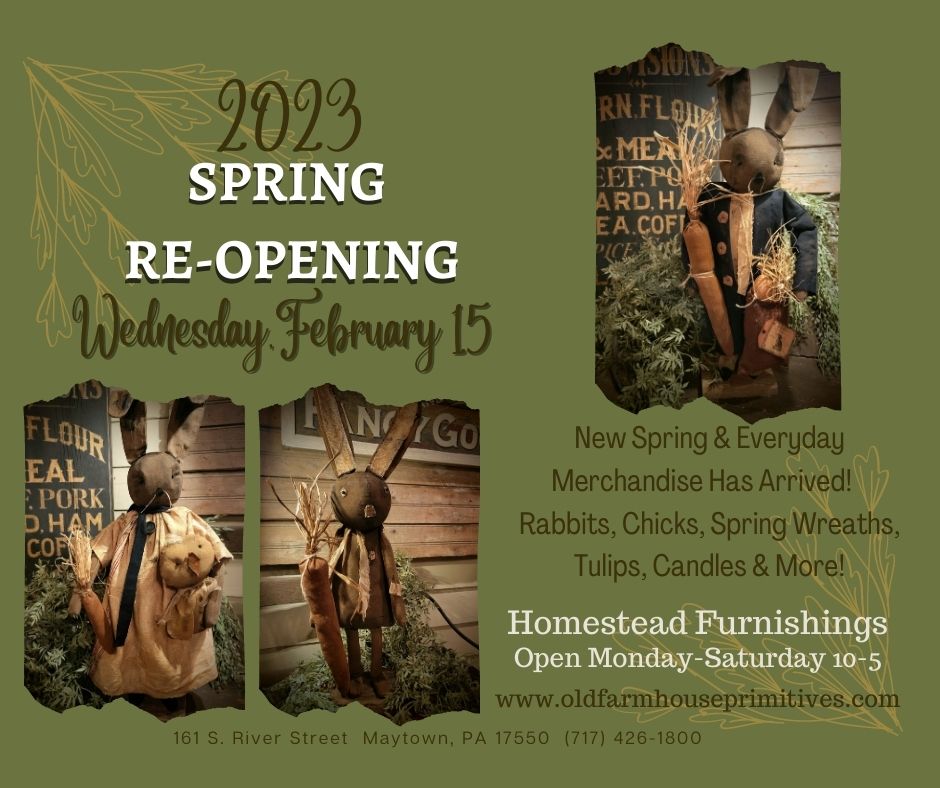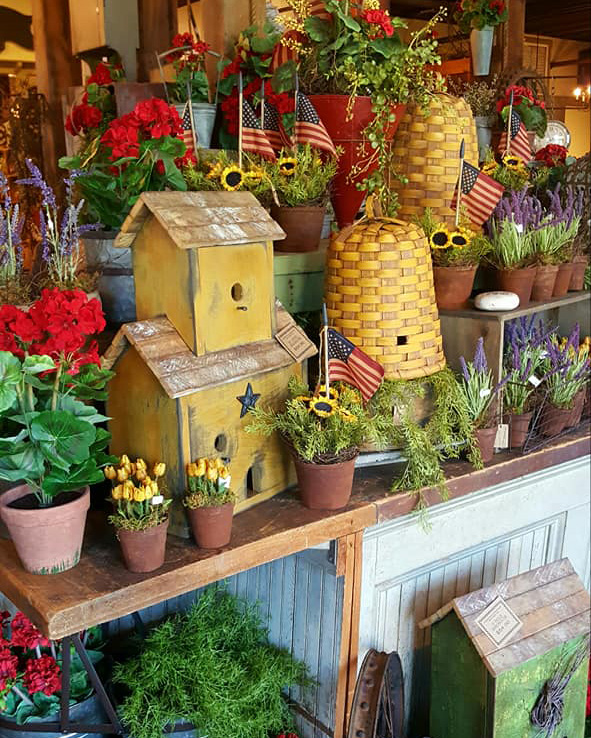 Homestead Furnishings & Gifts in Maytown, PA
Locally owned and family operated for nearly 25 years, Homestead Furnishings & Gifts offers an eclectic mix of quality home furnishings, living space accents, and select accessories. We feature our own line of handcrafted fragrant candles, as well as authentic and reproduction furniture, farm tables, large wood cabinetry and period lighting fixtures.
Whether you are on the hunt for a unique piece to complete your room, searching out a gift for someone special, or wanting some room enhancement ideas, Homestead offers plenty of inspiration and opportunities to imagine, create, and decorate!
We strive to offer American made items as much as possible and enjoy finding many of these artisans among our Lancaster County neighbors and bordering states. Blending the "old" with the "new" is our specialty and our goal is always to bring comfort and blessings to you and yours. We look forward to your visit and seeing you throughout the year at Homestead's seasonal open houses, special sales, and other celebratory events!
-Sincerely,
Jeff and Robin Smith
One of Lancaster County's Destination Shops…
If you enjoy captivating styles, unique treasures, relaxing comforts…and appreciate unique and seasonal décor…then you will love Homestead Furnishings!
Lancaster County's Premier Primitives, Home Decor and Gift Shop Destination, featuring over 3,000 square feet of:
 Antique reproduction and farmhouse-style furniture
Moderately priced home furnishings and seasonal décor
Primitive gatherings
Garden and porch items
Farm tables and chairs
Upholstered furniture and braided rugs
Period hanging & tabletop lighting
Floral creations and wreaths (Christmas Wreaths)
Fragrant handcrafted candles
Tabletop décor and centerpieces
Christmas decorations and realistic looking Christmas trees
Holiday Santas and Christmas items
Unique year round gifts and collectible items
Click here to learn more about Homestead Furnishings' history in the Local Marketplace cover story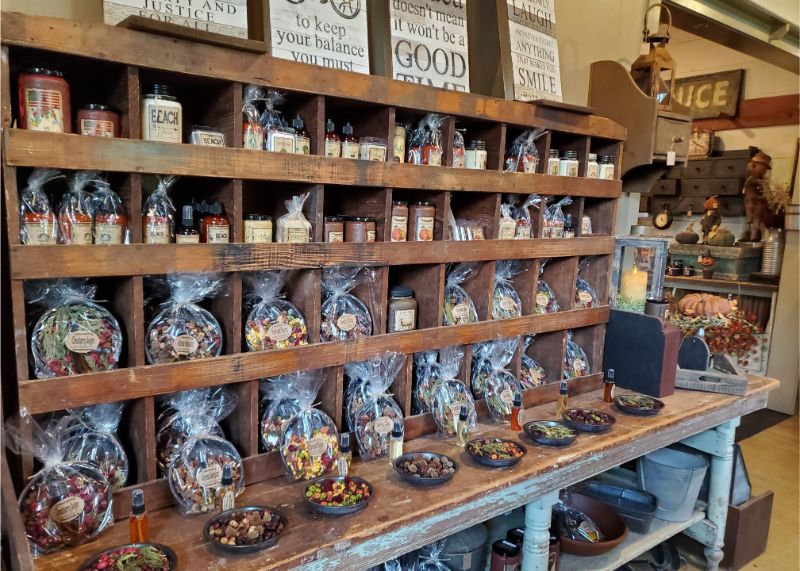 Homestead Furnishings & Gifts
161 South River Street
Maytown, PA 17550
Get More Information
To request information or to join our email list to receive promotional offers, newsletters, and special event and product announcements, complete the form below.